Peptides are short chains of
amino acids. Amino acids are
the basic building blocks
of proteins and many other
different types of organic
molecules. Peptides are frequently
created by the digestion of
proteins in the body, and
many types of peptides are
readily and rapidly absorbed
by the bloodstream.
READ MORE...
WHAT ARE PEPTIDES?
OUR STORY
"Science Ceuticals," is a cosmeceutical product
line designed by Stephanie McChesney. It is
the result of years of research and hard work
to bring the best products in the industry to
her clients. Her goal has always been to carry
her own skin care line that treats all skin
conditions. READ MORE...
OUR FORMULATION PROMISE
Science Ceuticals products are carefully formulated to contain pure and natural ingredients
known to be safe, gentle and nurturing to the skin. READ MORE...
Pure, Natural, Safe Ingredients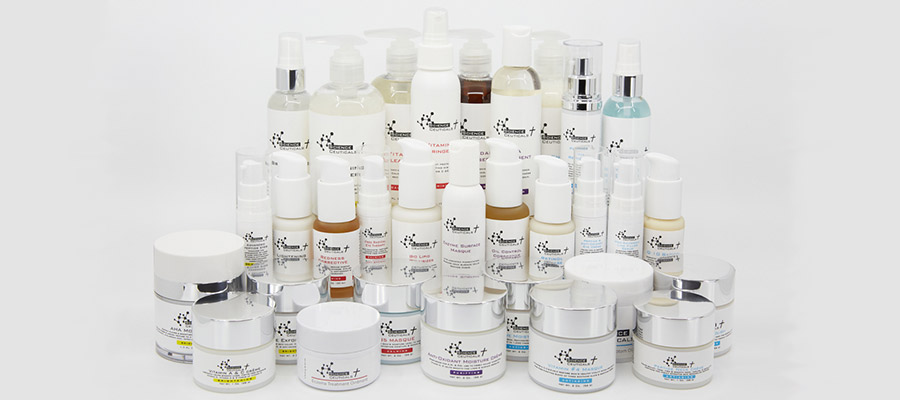 In addition to creating her own product line, Stephanie has devoted almost 30 years to becoming a leading expert in clinical skin care and the use of peptides and other active ingredients to improve and beautify the skin. Stephanie, owns and runs her aesthetician practice, Skin by Stephanie,  out of her Greenville office and up until now has mostly restricted her practice to facial treatments. Maintaining a high level of customized service that's become the practice's calling card, she knew that the right opportunity to expand had finally presented itself. To this end, She is pleased to announce an expanded menu of innovative, non-invasive anti-aging body and eyelash services, along with the addition of associate Danielle Stinson to her exclusive practice.
As part of this growth, the practice long known as Greenville's best-kept skincare secret, now offers clients access to the latest cryo thermal-shock body shaping and contouring techniques, plus lash-lifting and brow lamination artistry courtesy of Danielle.
Science Ceuticals High Performance Cosmeceutical is a high-active ingredient product. Read below to learn what the active ingredients are and what they do:
Matrixyl TM 3000  stimulates production of extracellular matrix and cell renewal that slows with age Chlorella vulgaris extract. Anti-enzyme microalgae supports the production of collagen, increases cellular energy.
Retinol is a pure bioactive vitamin A that works inside skin's surface, where dryness and wrinkles develop.
Glucosamine HCL is a non- acid sugar complex that gently exfoliates to deliver the same results as AHAs.
Eyeliss are firming peptides and anti-puffiness plant flavonoids that reinforce your neck area for a more sculpted appearance.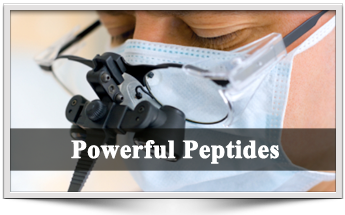 The key peptides in Science Ceuticals include:
Matrixyl TM 3000 which is a collagen-stimulating peptide complex that supports the skin's tissue renewal process that naturally slows with age. The result is visibly firmer, smoother skin around the eyes with a visible decrease in wrinkles.
Dermachlorella TM (chlorella vulgaris extract) hails from the shores of Brittany. This peptide-rich microalgae helps to stimulate wrinkle-fighting collagen and firming elastin. Once these bioproteins are formed, these natural peptides help protect skin tissue from destruction.
Grapeleaf, Black Currant, Passionflower for an ultra-firming plant complex that helps to protect skin from the loss of firmness while working to maintain elasticity and youthful flexibility.
Pheohydrane TM (hydrolyzed algin, chlorella vulgaris extract, sea water) A mineral-rich blend of algae peptides and sea water helps to rapidly hydrate parched skin. Long-term moisturizing lasts up to a week from a single application.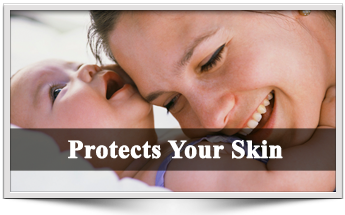 The powerful antioxidant Coenzyme Q-10 protects skin's surface from damaging environmental radicals found in smog, smoke and other chemicals in the air. Added is a revolutionary amino-acid based nutrient, Ergothioneine, to boost skin's natural energy levels for round-the-clock radiance and vitality and to help skin respond faster to other treatments. A combination of moisturizing Vitamin E, Gamma Orzanol from rice bran and barrier-replenishing plant oils deliver immediate and long term moisture for improved barrier protection.
ALL Clean describes our products best! Our products are colorant, synthetic, fragrance, gluten and paraben free.