Our Skincare products are backed by science.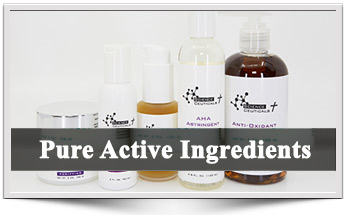 Science Ceuticals High Performance Cosmeceutical is a high-active ingredient product. Read below to learn what the active ingredients are and what they do:
Matrixyl TM 3000 stimulates production of extracellular matrix and cell renewal that slows with age Chlorella vulgaris extract. Anti-enzyme microalgae supports the production of collagen, increases cellular energy.
Retinol is a pure bioactive vitamin A that works inside skin's surface, where dryness and wrinkles develop.
Glucosamine HCL is a non- acid sugar complex that gently exfoliates to deliver the same results as AHAs.
Eyeliss are firming peptides and anti-puffiness plant flavonoids that reinforce your neck area for a more sculpted appearance.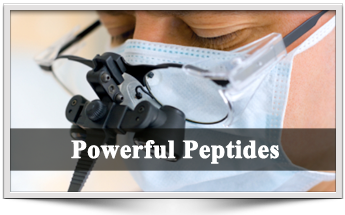 The key peptides in Science Ceuticals include:
Matrixyl TM 3000 which is a collagen-stimulating peptide complex that supports the skin's tissue renewal process that naturally slows with age. The result is visibly firmer, smoother skin around the eyes with a visible decrease in wrinkles.
Dermachlorella TM (chlorella vulgaris extract) hails from the shores of Brittany. This peptide-rich microalgae helps to stimulate wrinkle-fighting collagen and firming elastin. Once these bioproteins are formed, these natural peptides help protect skin tissue from destruction.
Grapeleaf, Black Currant, Passionflower for an ultra-firming plant complex that helps to protect skin from the loss of firmness while working to maintain elasticity and youthful flexibility.
Pheohydrane TM (hydrolyzed algin, chlorella vulgaris extract, sea water) A mineral-rich blend of algae peptides and sea water helps to rapidly hydrate parched skin. Long-term moisturizing lasts up to a week from a single application.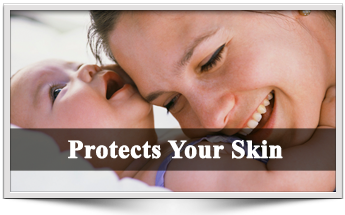 Science Cueticals is developed with skincare protection:
Coenzyme Q-10 is a powerful antioxidant that protects skin's surface from damaging environmental radicals found in smog, smoke and other chemicals in the air.
Ergothioneine is a revolutionary amino-acid based nutrient that boosts the skin's natural energy levels for round-the-clock radiance and vitality. It also helps skin respond faster to other treatments.
A combination of moisturizing Vitamin E, Gamma Orzanol from rice bran and barrier-replenishing plant oils deliver immediate and long term moisture for improved barrier protection.
Science Ceuticals is a "high active" cosmeceutical line of skin care products clinically proven to work by penetrating the skin at the cellular level.
– Systems –
Delivering the Dramatic Anti-Aging and Corrective Results You Want
Find Out More About Science Ceuticals
Tanja Petrofsky
2021-06-02
I found Stephanie after months of suffering and embarrassment. I developed large, very painful bumps on my face that wouldn't heal. I spent untold amounts of time and money trying to clear my skin. It got so bad I avoided going out because I felt like everyone was judging or staring at me. A referral to dermatology left me feeling ignored, judged and resentful. The dermatologist never examined my skin, disregarded my explanation of the issue, gave me OTC acne cream and ended the appointment. Then I found Skin By Stephanie and I'm thankful every day. SHE IS AMAZING! She listened to my issues without judgement, examined me, and addressed all my skin complaints with compassion. I saw the difference in my skin after my first visit and it just keeps getting better! I am getting compliments on my skin and I never expected that. I look forward to every appointment. Stephanie healed my skin and self confidence in just a few weeks.
My skin is sensitive and has always been reactive to products and sunscreens. Just days after my first session with Stephanie my skin began to look and feel better than it ever has. She put together an at-home skin care regimen specifically for me, and I really do love all of the products from her line that she has suggested. Stephanie is so sweet and I feel so lucky to have found her.
Suzette Bunnell
2021-05-22
I have been seeing Stephanie for about six months. Stephanie is very knowledgeable in skin care and can assess what products and treatments will work best for ME! She is transforming my skin and giving me results that I wasn't sure were achievable. I feel very fortunate that I was led to Stephanie.
Tammy Fayssoux
2021-05-14
Stephanie is so knowledgeable and truly cares for her clients. I've been going to Stephanie for a year now and my skin looks and feels amazing! Her products are awesome- I love the results they bring and being all natural, they smell wonderful!
Lindsay Hopkins
2021-03-03
I have struggled with my skin my whole life and finally found products that work for me! Fade to Light Creme is my game changer. I started using this product about a month ago and I can't believe the difference I see in my skin. Even through the winter my skin is brighter and my complexion is even. I am so thankful Stephanie recommended this product to me.
I have been seeing Stephanie for quite a few years now and she has been a miracle worker with the condition of my skin. After many years of sun exposure, I had lots of damage and knew that something needed to be done. Stephanie has rejuvenated my once splotchy, discolored skin. It is now smooth, even colored and bright! I highly recommend Skin by Stephanie!
Tiffany Antici
2020-12-02
Her products have changed my skin! Took away all of my irritation and psoriasis!
Stephanie is the most knowledgeable person when it comes to the skin!! Her products work on all skin type..especially if you have sensitive skin
Patricia Hollon
2020-11-23
My journey with Stephanie started approximately one year ago at age 60. I had the good fortune of coming across the Skin by Stephanie ad that I had saved from Charleston Style and Design. Now, a year later, I am so glad to be under her expert care. I cannot say enough about her professionalism, and knowledge of skin care. She offers so many options, and all of the latest technology, plus a makeup and skin care line. This allows her to customize each treatment plan. In addition, she is the most wonderful, caring, Godly woman. If you are looking for an effective alternative to surgery, fillers, or Botox... look no further. Stephanie offers results that are visible, noticeable, and amazing! Patti Hollon