The Very Best Products for Your Skin!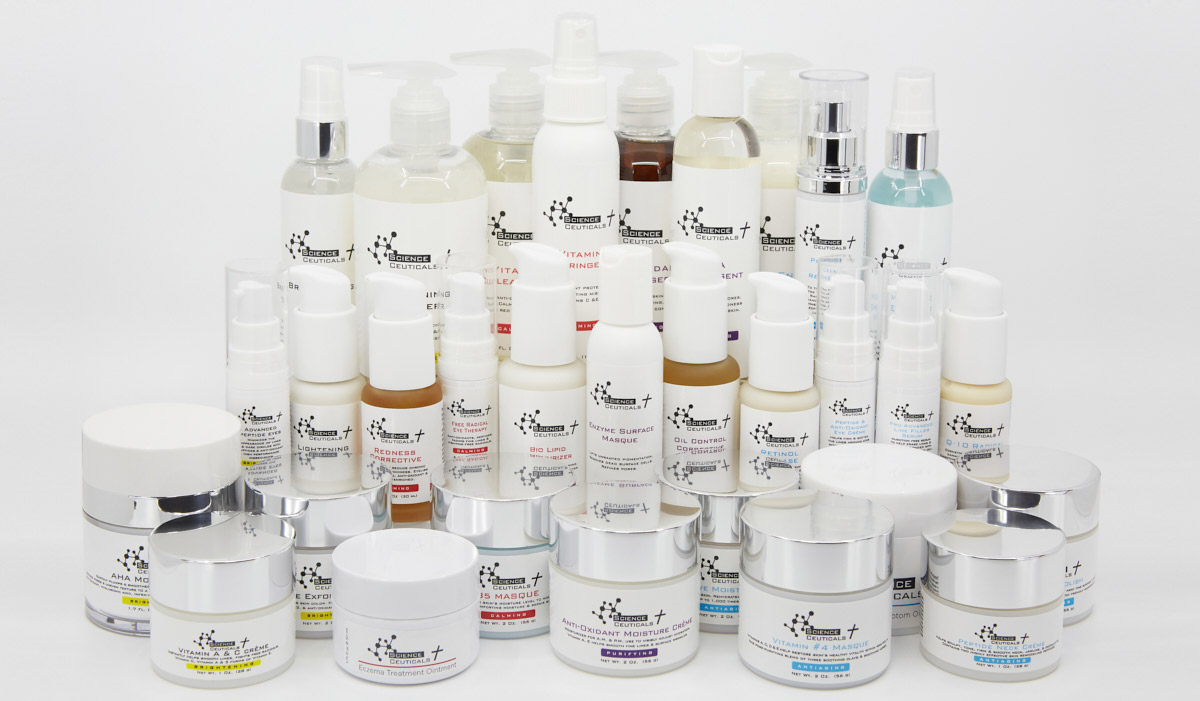 Pure, Natural, Safe Ingredients
Science Ceuticals products are carefully formulated to contain pure and natural ingredients known to be safe, gentle and nurturing to the skin:
The optimal dose levels of powerful peptides, proven to challenge and rejuvenate the skin at the cellular level
A bio-effective combination of vitamins, minerals, botanicals, antioxidants and fatty acids to provide the highest level of anti-aging, moisturizing and corrective benefits.
Drug-Free
Rather than rely on OTC drugs to treat common skin problems, we have chosen a gentle, natural approach to help clients with acne-prone skin, sensitive skin, irritation, dryness, chronic redness, aging and skin discoloration.
Cruelty-Free
We are strongly against ANY animal testing, and only use human volunteers to ensure our products are safe and effective.
No Unwanted Ingredients
You'll never find any of these unwanted or skin-sensitizing ingredients in Science Ceuticals:
MIT (methylisothiazolinone)
Parabens
MEA
DEA
Mineral Oil
Paraffin
Lanolin
Beeswax
Propylene Glycol
Sodium Lauryl or Laureth Sulfates
Phthalates
Toluene
Talc
Triclosan
Benzophenones
Progesterone
Bovine-sourced ingredients (such as collagen, elastin, colostrum, placenta extract)
Formaldehyde-releasing preservatives (imidazolidinyl urea, diazolidinyl urea, DMDM hydantoin, quaternium-15)
And rarely, will you see:
Synthetic fragrances or colors
Solvent alcohols
Pore-clogging ingredients (lipids, which are used in some moisturizing products, can block pores)
Petrolatum
Triethanolamine (TEA)
You will Find:
We include gentle preservative systems that protect the stability and integrity of your products. And because science has now proven chronic inflammation is a main cause of aging, soothing ingredients have often been added to promote skin health.